Meet our team:
Equally important to any vision are the people behind realizing the objective. When assembling the team for the Tratok project emphasis was placed on the following:
Realizing the importance of character. Honesty, integrity and teamwork skills are vital to any team hoping to achieve its goals.
Realizing the importance of experience and a proven track record with large-scale business.
Realizing the importance of diversified experience, education and knowledge.
Realizing the importance of diversification and equal opportunity in the workplace.
Realizing the importance of belief and passion in the goals.
Realizing the importance of good corporate citizenship.
Realizing the importance of a unique and valuable product that continues to add value over the medium term, over earning one-off profits.
Realizing the importance of delivery over promises.
Realizing the importance of industry knowledge, connections and the value of opportunities that this provides.
With all of these factors under consideration, management invites you to find out more about our some of our key team members and understand how their knowledge of blockchain, the travel and tourism sector and driving successful business enhances the potential of the Tratok Project.
Rohit Kohli – Chief Financial Officer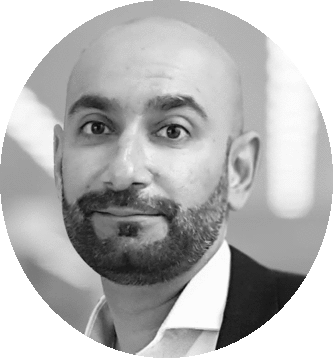 Rohit has extensive operational and financial experience within the Retail Industry across MENA, Asia Pacific and Europe. He has been instrumental in bringing some of the well known American F&B and Apparel brands to the MENA region. Rohit has also lead on multi-billion dollar acquisition projects across MENA and Europe, covering retail and FMCG. In his previous roles, Rohit has managed total P&L portfolios with revenues exceeding USD 4.0 billion spanning 24 countries and 4 continents.
Prior to the current role, Rohit was the CFO for Pasha Group Azerbaijan where he oversaw the strategic development of the FMCG landscape across the country. He played a key role in introducing an award-winning FMCG concept to the market, Bravo, which reported revenues in excess of USD 1.0 billion after completion of its 3rd year of operations.
Rohit holds a Masters Degree from Edinburgh Business School, UK and is also a member of the Chartered Institute of Management Accountants.
Omar Hussein – Chief Technology Officer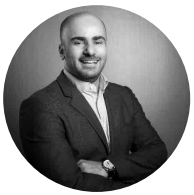 Omar Hussein has over than 15 years of work experience in Information
Technology and E-commerce. He founded successful startups across multiple sectors including Technology, E-commerce and Smart home automation.
He is a business professional and serial entrepreneur with extensive successful experience in Business Development, Sales and Management. Market development through distribution channels. During his career at Hewlett-Packard he ranked in the top 3% of the company's global employees.
His latest project is Home Bazar, an online marketplace empowering independent sellers and makers who create unique products from home.
Thanos Tsetsonis – Member of the Board of Advisors
Thanos is a Director of Regional Sector Research within the Global Markets and Treasury department at Emirates NBD. He is responsible for the bank's regional industry research on the markets of the GCC countries. Prior to joining Emirates NBD in 2014, he has served as a Senior Executive for Dubai Chamber of Commerce and Industry (DCCI). From 2007 to 2011, he worked as an Economist at the Research Division of Piraeus Bank, Greece. Thanos completed his Bachelor with Honors degree in Economics at the University of Stirling in Scotland. He also holds an MSc and an MPhil in Economics from University of Bath and University of Athens, respectively.
Mr Tsetsonis provides valuable and insights on the current state of the tourism sector. With a vast network of connections and constant communication with the industry's key stakeholders, Mr Tsetsonis adds immense value to the Tratok project.
Mustafa Kasdi – Data Scientist and Machine Learning Developer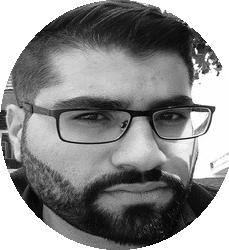 Mustafa serves as a key developer for Tratok's Machine Learning algorithm which is responsible for efficiently matching consumers with appropriate services. A holder of a BSc in Mathematics and an MSc in Applied statistics from the University of London, Mustafa has had an interesting career over the last few years.
In his previous roles, Mustafa has worked as a data scientist for Aquila Insight (Merkle). In this capacity, he enabled clients including Uber, Renault, Sony and Wilko to gain a competitive advantage by helping them translate data into strategic options. Mr Kasdi has also worked with RenMoney MFB Limited, building scorecards that help determine customer loan default behaviour and therefore enhance credit risk models.
Antoinette Breedt – Director of Marketing and Public Relations
With over 15 years of experience in hospitality and marketing, Antoinette is responsible for constructing and realizing the Tratok Project's marketing strategy. In one of her most recent roles, Antoinette has worked as an International Sales Manager and was responsible for opening up International Markets for newly developed and unheard of products. Through her efforts and negotiations, she was able to ensure product listings with some of the largest retail chains in Europe, including Amazon, Rossman, World Duty Free and Dm-Drogerie Markt. Having also worked in Hospitality in Europe, South Africa, the USA and UAE, she currently holds a position as Director of Hospitality and Leisure at Sherazade Consultancy.
Mohammed Altajir – Senior Member of the Board of Advisors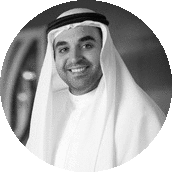 Mohammed Altajir currently works for Emirates NBD, the largest bank in Dubai. In his current role, Mr Altajir serves as the Manager of FX Analytics and Product Development within Wholesale Banking's Research team. His main focus is on the major FX pairs with a strong emphasis on accurate forecasting. This is achieved via combining traditional fundamental and technical analysis with cutting-edge technologies such as sentiment miners, big data and computer-enhanced algorithms to identify market trends and risks. In his secondary role, Mr Altajir oversees the enhancement of research and informational awareness through the leverage of custom designed AI and machine learning technologies to add new capabilities to support the bank's business functions.
Combining his background in research and strategy with his strong regional business connections, Mohammed lends additional support to the project by advising on strategic partnerships and giving crucial insights into the project's direction.