Following Tratok's social media campaigns, awareness of the project has spread massively among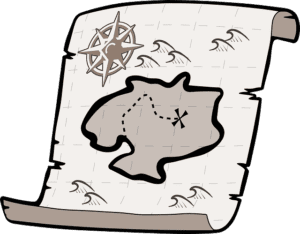 blockchain enthusiasts, making the Top 10 Cryptocurrency Buzz list on Focus.de almost daily during the last week. This has resulted in a sustained 230% rise in the price of Tratok over the last 30 days. This is great news, but it is only the beginning.
Tratok is about widespread use and global disruption. Therefore in conjunction with many local radio stations and media, there will be a 25 million Tratok treasure hunt in many cities around the world. This will generate publicity for the project, educate the general public about the benefits of blockchain and also result in a bit of fun for all those involved.
Between the 10th of June and 10th of July, fifty lucky winners will find one of the following wallets:
0xf49F4e7144735640097cE5Fe7ebe5972538A1edc, 0xB508380b05fa5882a7215a51110F02f08D7BFFc5, 0xCfed30003B58840a32e03Cad4b8Ae022Dd0062FB, 0x3E203556bf8386c3326d8F1Cd504ee01174985bE, 0x80BAB151C1b06AB5d66f32039Edf8621D678B101, 0x6B74bf8D4ed209214E38D1873d0f33030Ac5F018, 0xaE395094156f29b4f91e9Da0A3548B23D732b569, 0x7f439068b769706E8830F361d0DCEe1E02921E8A, 0x0E951D585f91658014A3De30C132f6041c01c644, 0xB84a83514Cb50b508944ff13d9De2d40fe5334c8, 0x8254B1DF5B50c41ab447177Ce4A74af45E9DC3d2, 0x83E9b16aa395Ef3130B1014EAd6AA3d960C47b77, 0x9443C7E56FcA175349D9379f053ab6F020B2f911, 0x7b52Cc36Fa135F027352bef01F5086D0f07DAB03, 0x91a5977b81b7E490BcD84262F03500FD0a054018, 0xc63eFF6dE6b49713c295eD4Da69F889F5a7Ec7eA, 0xE879d0275169D303251ADE3660Cc276f11619D89, 0x6E93604C532f3906e23d5bFDC819B8b3dA64DaC7, 0xBE8A5E3584A036A8664A0eb8E6C8271Fa169fb13, 0xf9a65D2fda1fe0E4046448BC2561fc32001ecCa7, 0x43c3F23b705188813Afdd2562A4c06471ad507df, 0xB290c6Fd3308C50431f4F1C8132ECb4d8A94683f, 0x707078dA59b1ff0B6250718FD0adc688C675dDd8, 0xF6239fE0C8C2D032b48374C0Fbd774A16C797D89, 0xEc88C880A575B9ad9d6DC3aedD9277dE49a582f5, 0xAb078d2C1c5e1517f6bF7025f029BA06e135938a, 0x5e1D16dFEAEdCa035bF91C931B9C9C4E2202193D, 0xF6546Ca15Dec9A92020B84048B25bd26eaa95A05, 0x8101046078F0EC42FE90E1fAe415a16EEb25A687, 0x9DF37c49B04618714f669C9e8786A33B756534b7, 0x22Bf0740e8478c183De16C334442EA5981411D6D, 0x645409579AEC38E2568Cf78D64b0d4295641E844, 0xC165F5ab20AFd6C348D4b760F0e2dFC062820367, 0xfe8c5C915f97b3154B1B7DbC7869B7Ecb5BEe604, 0x040752E13482Fb3Ba5c64f6C0B4055831498aC99, 0xA720B7b5cd62edf3CaCce5de47350d4Ad5436a40, 0x3dF94F10e00A6F4fc172F83967Bc1544e0D9c995, 0x68E7B9A465fE665d08f4FD5881791b8EAC37Edf7, 0x875a4088a6c269Bc2b8f77582CcB84c46eF1b905, 0x7A3222C9ea061452458BF0da5Df6F6C5c1C9C1D5, 0x32fA0780F02f1B2E277584d6419f5DB57F46B35e, 0x67Ca8a6D6F04ac18314784A9eBeBA219e91d5Fc4, 0x7402543E63FaeB17EC59D4C52b99482E04f83A5c, 0x94D56F510DaE0739AA4e114c2Bf799Fae602bFA0, 0x1e9e2e597FEdDC5315b83C31eDBFfFcbc6100908, 0x28f2b37593B14529bBD0bc775CfcF8fF4059542b, 0x44B609413Eb41cE752A52C6Aa6Db5071d4541C33, 0x75E7FA5d980A1046D706CAC72F8Bd2EC714f44ab, 0x5De34F698Ff98A2f5aA2be39289eE42Cca3063d0, 0xAd487D8E36d075227707e82A445626Ce0164668E
It is time to take Tratok to the masses and fix the long overdue problems that are plaguing the travel and tourism industry. To participate, keep an eye on social media for #TratokTreasure, #Tratok, #Trat,
Happy hunting,
The Tratok Team