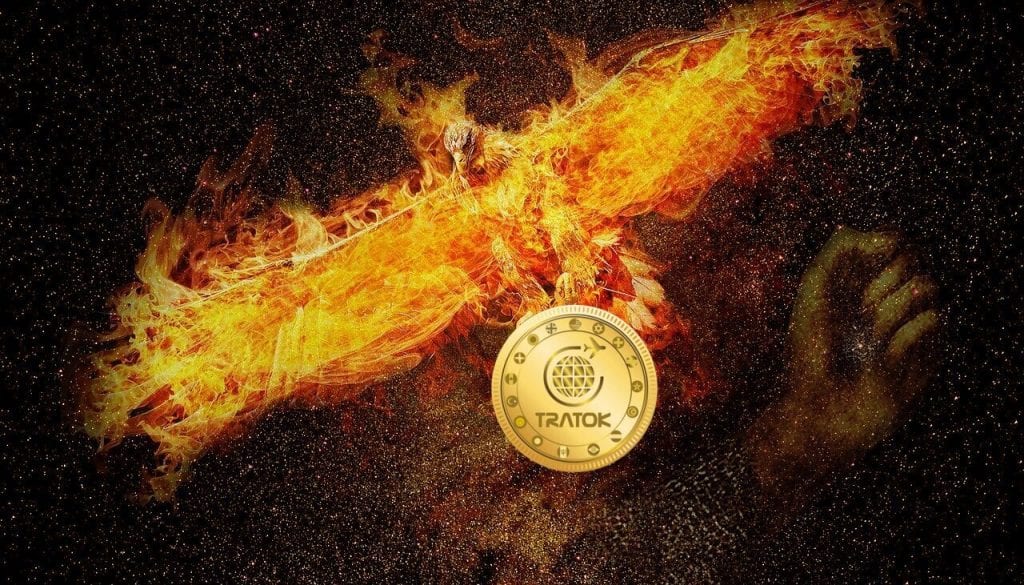 The team wanted to take a moment to update you on the situation during these difficult times. As we have just started the second quarter of 2020, this seems like the ideal time. This will take up some of your time to read, but it is very important that you do so to understand fully what the future holds for all stakeholders. In this update, we would like to update the community and cover the following items:
The company's position
Marketing plans
Revised financial forecasts
Token Economy
What can be expected over the next quarter?
The company's current position:
In this regard, financially Tratok is in a healthier state than most actors in the industry. Strict financial discipline and budgeting without relying on future cash flows mean that our budgets for the next two years remain in good order. We are in a unique and enviable position where we are able to maintain our talent and not terminate any member of staff's employment. Our team can work forward with peace of mind and effectively without worrying or getting distracted by these insecurities. This is great news for all of our stakeholders. On the contrary, we are happy to announce that we have plans to extend our UAE presence with the opening of a new office in AD and the hiring of three new senior positions, five mid-level positions and eight new juniors positions over the next quarter. The current environment has resulted in there being an excess of affordable talent available for hire in the market and we aim to add more capacity to our already highly capable team. Vacancies and application methods will be posted on recruitment sites and on Tratok's properties starting from April 12, 2020.
We had hoped to conduct pilot tests with our airline partners at the end of March 2020. However, this was not possible due to circumstances out of our control. After the UAE stopped issuing new visas, and the airlines ceased normal flights, this became impossible. In addition, from a responsibility point of view, it would have been very reckless and very poor form for us to try to force the matter as it could have put the health and safety of our pilot clients at risk and this is a compromise that the company will never make. As such these tests have to be put on hold for the near future and will be conducted when conditions return to normal. This is the only honest and responsible way to proceed forward with this section of the ecosystem.
For the moment, the team's efforts will be focused on the benefit of our users. Few industries have been hit harder by the current pandemic than the travel and tourism sector. In this regard, we have been given a unique opportunity and while this may sound very distasteful, the fact is that after taking such a hit, service providers globally will begin to appreciate concepts like Tratok more and what it can mean to their margins. Already we have had another two global chains making enquiries, and we are confident that this is just the start of a long queue in days to come.
At the same time, the delay of many significant events globally such as EXPO2020 and the Olympic Games allows Tratok to deploy its resources to and attempt to get a foot in the door and take a role or stake in these activities, which will raise Tratok's profile and public awareness, quite possibly at a fraction of the cost that we initially forecasted to spend in our previous released prospectus at that the start of the year.
To summarise, every cloud has a silver lining and in this case, our unique product, the problems it solves and our earlier strict discipline mean that Tratok is in a position to emerge from all of this in a better state than previously dreamed. We understand the circumstances are not ideal, and we are not happy with the global conditions that give us such an opportunity, but we have a duty to take it and make the most of this.
Regarding the launch date where we accept reservations from the entire public, this depends entirely on our partners and when they resume normal operations. We will keep you all posted.
In other news, we have signed an MOU with a VC firm who have, subject to due diligence, committed themselves to an investment of AED 45.51 million in exchange for an equity stake in Tratok Ltd, Tratok Travel Solutions LLC and Tratok Portal LLC. The company remains committed to two rounds of funding before finally pursuing an IPO and recent events have not hurt this plan. In fact, they have actually shown the value and resilience of the company. More on this later.
Marketing:
This was the quarter in which we intended to approach the market with a large budget and effectively build public awareness and use growth hacking strategies to build a significant market share over the next 18 months. Those of you who have been following the project will be aware that we are very committed to this and have earmarked a budget in excess of USD 50 million ($50,000,000) for this sole purpose. For those curious to see the allocation of this budget, please get in touch with marketing@tratok.com, as always we stand committed to transparency.
We have since been advised by the global marketing firm whose services we are engaging to put these plans on hold for the near future. This is due to a combination of reasons, mainly that at moment the public's appetite for travel is very limited and secondly that due to the current social-economic environment any headlines associated with tourism or finance will be overshadowed as the main news themes at the moment are associated with the COVID-19 pandemic. For now, we will put our marketing campaigns on pause since it is not an effective use of funding and would neither give a suitable return on investment nor have the desired effect for our growth objectives. As such, we will reconsider these campaigns at the start of the next quarter.
Revised financial forecasts:
A factor that has always given Tratok a competitive edge over "competitors" in the industry is the fact that we have made significant investments into feasibility studies and contingency planning for multiple stress scenarios. As a result of the current environment, the company has revised its financial projections. We are happy to share these current projections with the public: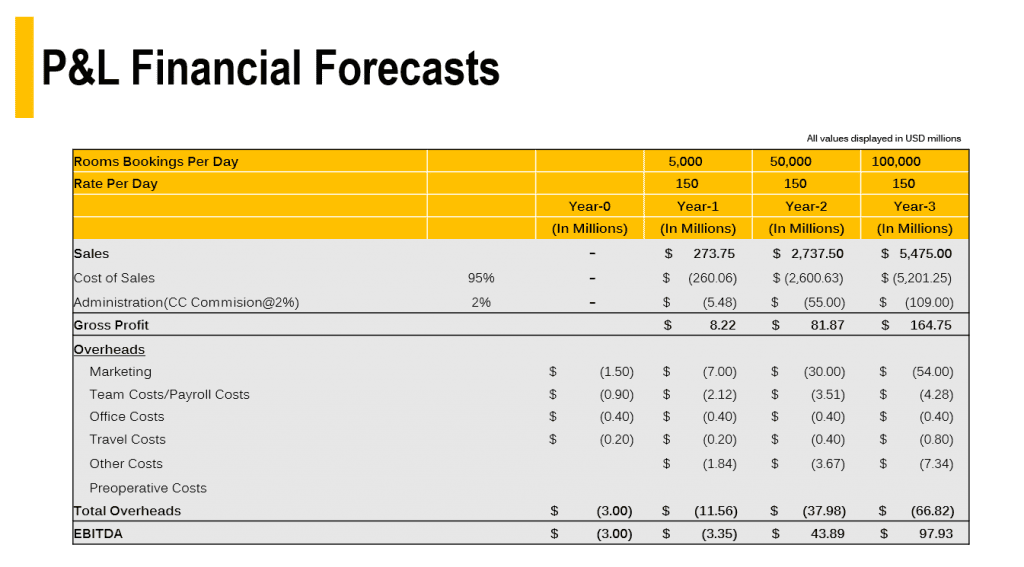 Token Economy:
By now all airdropped wallets that are eligible should have been unlocked. If after reading this yours is not, and you have completed the due procedure, please do get in touch with the team. Note, we will only respond to those who are eligible and who upon review were told they were eligible. If you didn't go through this process, then do not waste our time or yours. Your request will not be entertained.
In addition, the current lack of travel has dried up volume on Tratok, since at present it cannot be used. However, there are some very encouraging signs on the exchanges. One thing often overlooked on exchanges by those unaware of the industry's dishonesty is the sheer amount of fake volume. Does anyone really believe a token with a 50 dollar total book value for the buy wall would have a daily trade volume of $200,000? Such an assumption borders on insanity. A far better way to determine market interest in a token is to look at the size of the buy walls which determine how much money there is ready to be put into a token and is a fair representation of interest. In this regard, Tratok is in its strongest position and as of writing this metric on our existing exchanges currently shows that Tratok's buy wall is 58-82% larger than some of the most widely circulated tokens and coins, including EOS, Tron and TUSD among others. This is a good sign that the smart money in the sector has learnt to determine what is valuable and what is not. As we expand to new markets and increase our reach by one hundredfold over the next year, we expect this strong fundamental factor to remain a theme.
As for the price of the token, the token has outperformed the industry as shown by the weekly candle chart shown below. Between November 2018 and March 2020, the price has risen from 30 gwei to 1950 gwei, an increase of 6500% in a little over 16 months:

Having traded as low as 1 Gwei on the first day in September 2018, we believe that compared to the industry, Tratok has outperformed as project progress has been respected by a rational market. This is undeniable by the growth during this period being +195,000%, while during the same period, bitcoin has fallen from $7,100 to its current value of $6,700.
It is becoming increasingly clear that in future, Tratok's true price discovery will only kick in when it sees regular use, an event that is coming closer by the day and we ask you all to be patient until this point.
Finally, we have not forgotten above the competition that ended on March 31, 2020 regarding the Tratok caps. We will be announcing the winners shortly.
What can be expected over the next quarter?
During this period, the following changes will be implemented:
We will be working with service providers to optimise the benefits given to users of the Tratok ecosystem and improve on the original plan which can be seen below:
The last two remaining plugins for the ecosystem, Cruises and Car Rentals will be implemented.
The previous forum and all of its data will be incorporated into the current ecosystem.
Tratok will begin its second series of capital raising, the results of which will be announced in Q4.
There will be the refinement of the desktop and multi-platform applications.
There will be the early alpha launch of the Tratok card. Note: We will be calling on the public to vote on various designs. We encourage all to help us pick something truly iconic.
Conclusion:
The current global environment is not ideal, and it is by no means what anyone would have wanted. Unfortunately, these are circumstances out of our hands and at the start of the year, nobody saw this happening. No one imagined entire nations under curfew, being shut down, travel bans etc. However, this is the time for Tratok and its community to show our resilience and band together as a team. As all of you know, and as all of you believe (you wouldn't be reading this if you did not), Tratok is actually the solution to dozens of existing problems in the industry. Those problems have only been made more substantial by recent events and that is effectively why we need to ensure that we position properly. Tratok is needed more now than it has ever been needed before and that is an undeniable fact. The service providers need it and travellers need it as well. So, let's give it to them and let's give it to them as good as possible. Please all look after yourselves and your loved ones during this difficult period. There are great times ahead and we will emerge from this stronger and with greater purpose. Out of the ashes, a Phoenix rises. One that will change the world whose name is Tratok.