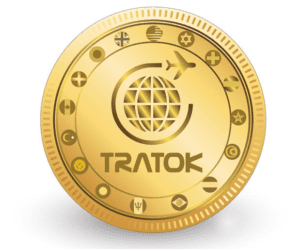 This referral program was created to help spread awareness of the Tratok Project amount existing enthusiasts of blockchain technology. As a result, it is geared towards results and the focus is on attracting sign-ups for the Tratok Project. When you sign up to join this program, you are in effect becoming a brand ambassador for the Tratok project, so acceptable behavior and proper etiquette is of the utmost importance. Tratok Ltd must, therefore, insist on the following terms and conditions:
The reward will be 5,000 TRAT (Five Thousand Tratok Tokens) for each approved sign up for the airdrop. Statistics will be audited 24 hours before each individual airdrop to ensure that registered accounts are compliant.

No SPAM, illegal activities or morally questionable behavior. It is neither productive or pleasant and reflects badly on the project and the person doing the spamming.

Please do not hijack other threats or project discussions to promote Tratok, it is rude and not in the spirit of the community.

There is zero tolerance for fraud. Fake accounts, multiple accounts belonging to the same user and the use of automated scripts will be caught and not compensated.

Use of social media is encouraged.

Discussion of the project is encouraged in the promotion of the Airdrop.

Use of the Tratok Project's website, press releases and updates is encouraged.

Tratok Ltd reserves the right to contact webmasters to discuss their referral sources.

There is a maximum reward of 10,000,000 TRAT (Ten Million Tratok Tokens) reward for each participating referral partner.

There is a maximum reward of 2,000,000,000 TRAT (Two Billion Tratok Tokens) reward for the entire referral program.

Thank you for choosing to promote the Tratok Project. We wish all of you the greatest of success.