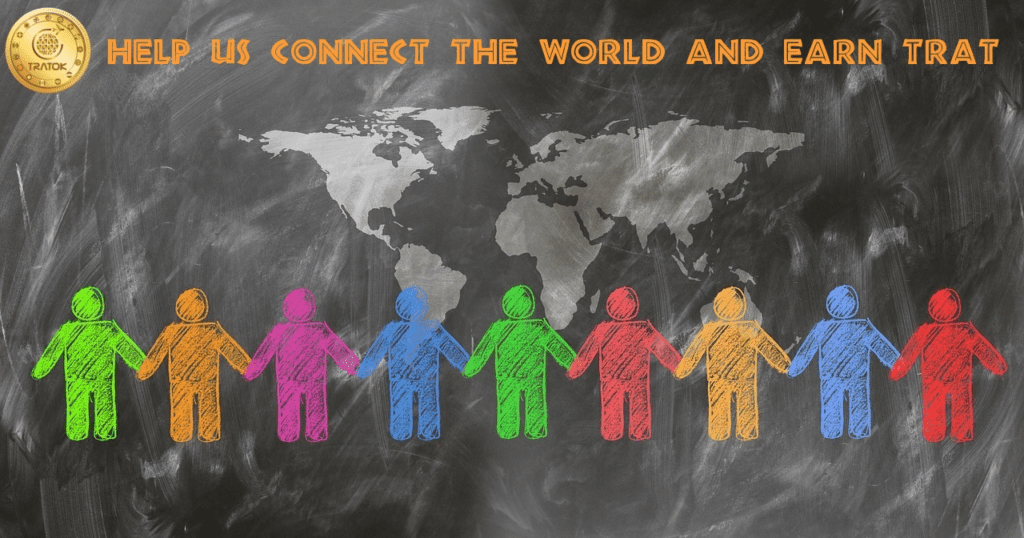 Follow and support the Tratok Project on the following social media platforms and be rewarded 1000 TRAT for EACH approved action. Simply complete the actions with the links below. Note: you do not have to complete them all, but the greater your participation, the greater the reward!
Twitter: https://twitter.com/TratokT
LinkedIn: https://www.linkedin.com/company/tratok-ltd
Reddit: https://www.reddit.com/r/TratokProject/
Facebook: https://www.facebook.com/tratoktravel/
Instagram: https://www.instagram.com/tratoktravel/
Telegram: https://t.me/tratok AND https://t.me/joinchat/Hu8UMkytFuOnNIAngZZXyA
BitcoinTalk: https://bitcointalk.org/index.php?topic=5027112
In addition, you can refer your friends with your referral link after you log in. Doing so will earn you a 10% reward on all their qualified actions.
RULES AND CONDITIONS (READ CAREFULLY):
One account per user. Multiple accounts will be deleted and there will be no compensation.
You will be compensated with 1000 TRAT for each qualified action.
Tokens will be awarded on 20th March 2019.
Do not SPAM or use other illegal/nefarious methods to promote Tratok. There is zero tolerance for this.
Be creative or constructive in your support. Posts such as simply requoting or saying "to the moon" are not encouraged. In fact, they make you look ridiculous and discredit the project.
Accounts will be constantly checked on/monitored and their status will not change from pending to approved until the week before distribution. We are not interested in "disposable accounts". As a result, verification takes time, so please be patient.
Periodic checks are conducted to ensure that accounts that have been verified remain loyal. Those that dissappear will be treated as ungenuine accounts and their status will be reverted back
Once you have completed all the networks you wish to support us on, fill out the form below:

Existing participants may log in below: