Tratok Ltd has zero tolerance for fraud. We are a privately funded non-ICO venture that has given to the public, while others in the industry chose to take. We pride ourselves on being transparent, while others try to deceive. Therefore the team takes substantial effort, investing significant resources, to combat fraud through the deployment of a dedicated KYC team and partnerships with click forensic and traffic filtering networks and subscriptions to multiple fraud and abuse databases.
While this zero tolerance mentality has been the source of complaints of many bot networks, it is clear that their efforts are ignored by the public. Who have shown exceptional confidence and support as evidenced by the rise in the price of Tratok.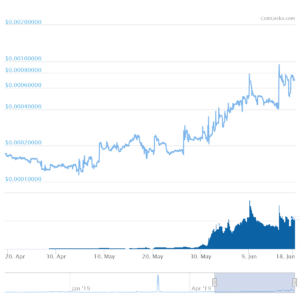 At the time of writing this, Tratok has posted a 34.8% gain over the last week, a 100.8% rise over the last fortnight and a 299.2% rise over the last 30 days.
Tratok will continue to fight fraud on all levels and continue to show the industry why we stand apart from others. We deliver products and not just empty promises. We give and do not take. We disrupt the future and we are here to change the world.
We look forward to offering all our clients travel and tourism services, beginning with the UAE, within the next six weeks. Tratok is here for you to travel. Tratok is the world's travel token.