Tratok is about opening the world to the next generation of smart travellers. By nature, this generation is curious to know more, to go off the beaten path and adventure into the culture and the destination more than previous generations ever have. Never before has there been a greater desire to understand and reach out to different people and understand their way of life, their customs and their rituals.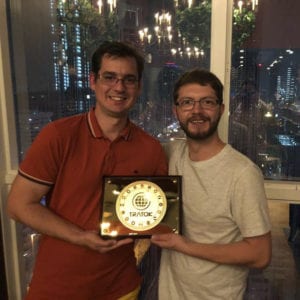 Times change, generations evolve and so must the world. Tratok is in constant evolution. It is precisely because your trip should not be limited to merely travel and lodging that Tratok has launched the Activities Ecosystem – a world of activities in each destination which can easily be facilitated through the Tratok booking platform and paid for in Tratok.
More than a mere grouping of random local businesses, each destination's unique Activities Ecosystem has been carefully curated by the Tratok Team to ensure that each traveller manages to experience each destination to the maximum, whether their interests are to discover the cultural, gastronomical, sportive, natural or religious aspect of where they have travelled to.  In order to ensure the authenticity of each experience offered, every review is verified for genuineness via the blockchain after bookings by Tratok's community. This will ensure a lot of fun and excellent meals (for the most part – you can compare experiences with each other when you meet on the ground!).
At Tratok, we believe that everyone has something to offer the world and therefore every member of the public is encouraged to list their services on the platform. Be it a safari, a spa experience, a museum guide or even birdwatching, our all-encompassing Activity Ecosystem will ensure that wherever you are, you will never be idle. The best way to discover a destination is to do so with a local, or with someone who has lived there for a long time. That is how one knows where to eat and how to uncover the truly unique experiences that the place has to offer. We do not all have a friend or a local we can meet when we travel – but we do all have access to Tratok, whose experts on the ground act as your local friend and expose the secrets of the destination to you. Tratok's community is a global family and we want to continue to bring the world closer together.
The Activities Ecosystem is beautifully aligned with Tratok's vision to offer a complete solution to modern-day travel in all its forms and to offer the traveller an experience above and beyond what they would have otherwise experienced.
Stay away from overpriced tourist traps and cliches. Welcome to a new way of bespoke travelling, your dreams are only a Tratok away.